Memento Mori:
New York City eats its history. From the demolition of Penn Station to the pricing-out of a pizza joint, the Big Apple spares no sentimentality as its buildings rise and fall.
The attacks of September 11, 2001, however, are marked indelibly in the mind of many New Yorkers. For them, the images that played in miniature across the nation's TV screens were a brutal reality -- two towering buildings and nearly three thousand neighbors and loved ones, gone in a moment.
I was a high school student in Manhattan on 9/11. I commuted from New Jersey through the basement of the twin towers an hour before the attacks. And though I could see the smoke from the Upper East Side, I watched them collapse like most of America -- repeatedly and in miniature.


In honor of the fifteenth anniversary of the attacks, I walked the city with my high school classmate and friend Pat Blanchfield. Carrying photographs his mother made with a disposable camera as she fled her office in Lower Manhattan that day, we sought to find each frame anew. We did the same with his parents' photographs of the immediate aftermath: the ruined and twisted buildings, the broken emergency vehicles, and the missing posters affixed to nearly every public surface.


I used my uncle's old Nikon F90s with a 28mm lens, the camera and the lens that he took out into the street that morning in time to photograph the moment the second plane hit the South Tower.


The result is a strange document: A city where recruitment posters stand in for the visions of the missing. Where condos replace skyscrapers, restaurants become banks, and new construction blocks out the sun. It's a document of a New York where the line between remembering and forgetting feels razor thin.

Some of these photos ran in The Revealer alongside Pat's words.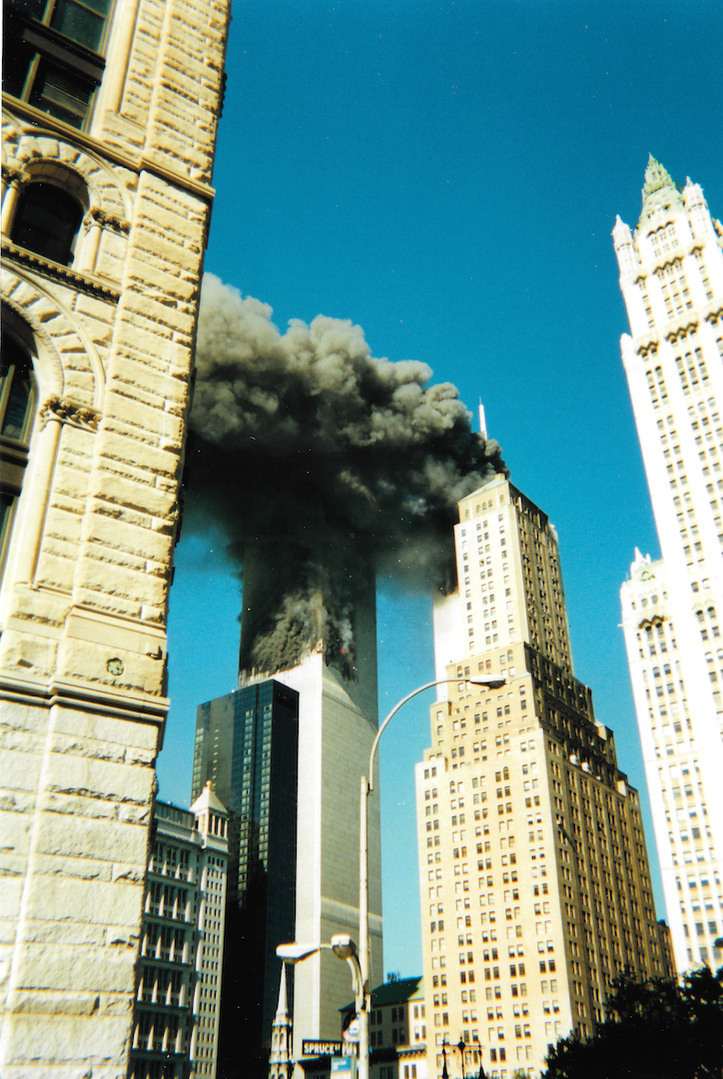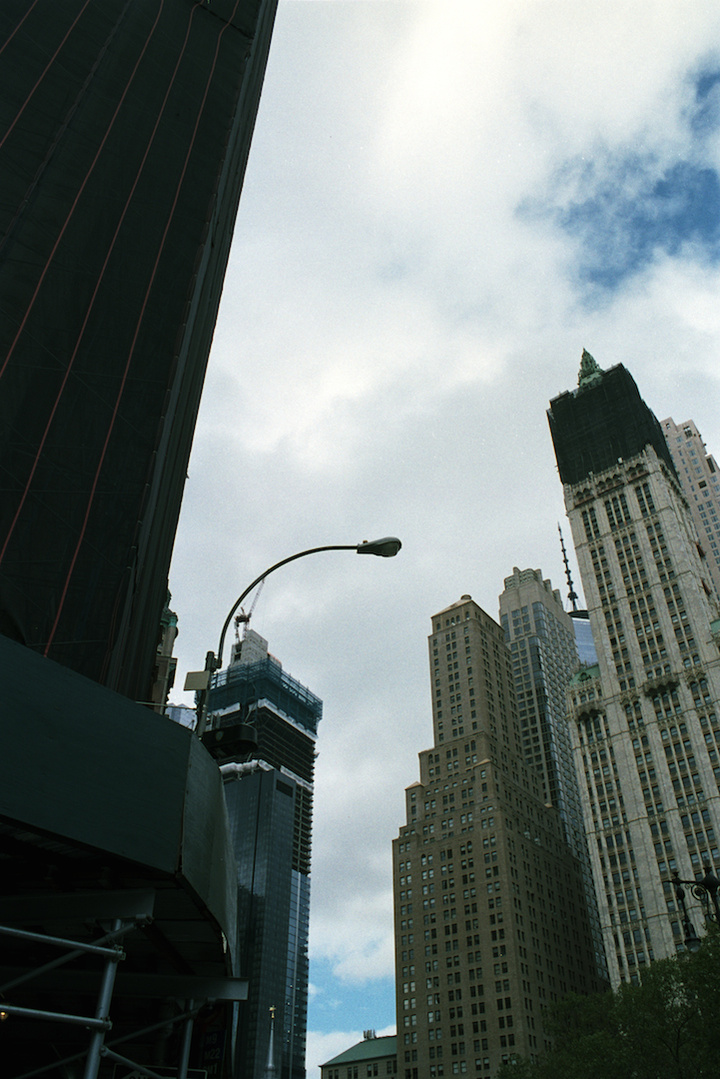 < Canal St., looking south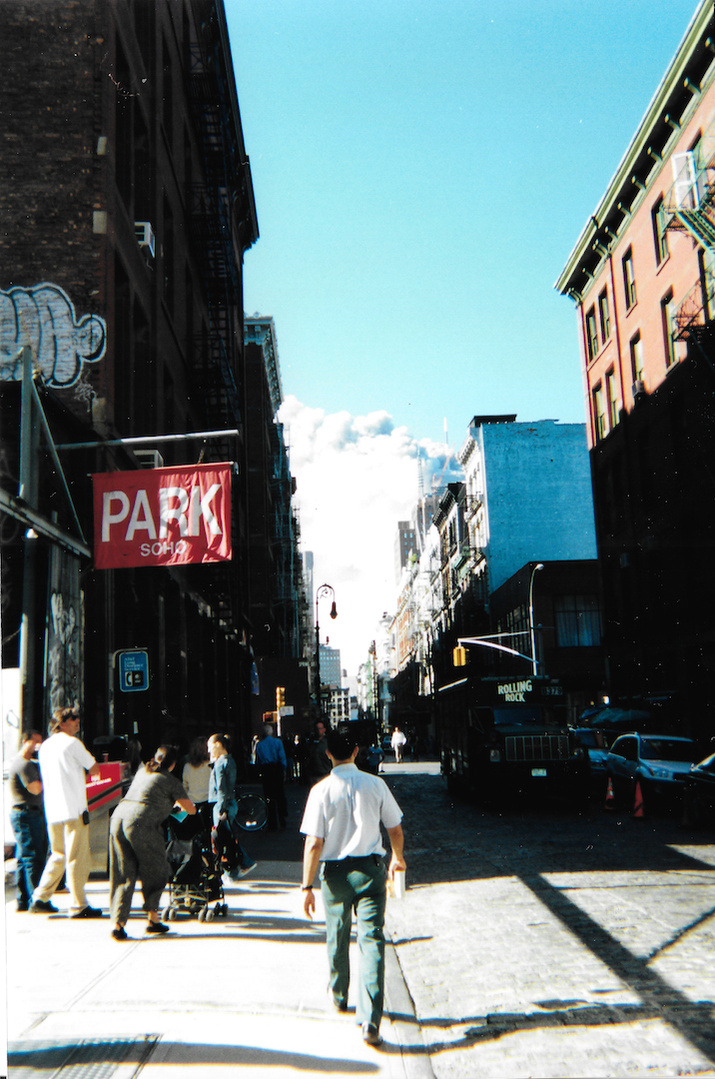 < Greene St., looking south
< W. Broadway & Duane St.
< FDNY Engine Co. 8, Ladder Co. 2. 51st St.
< 69th Regiment Armory, Lexington Ave.
< Lexington Ave. & 26th St., looking northwest.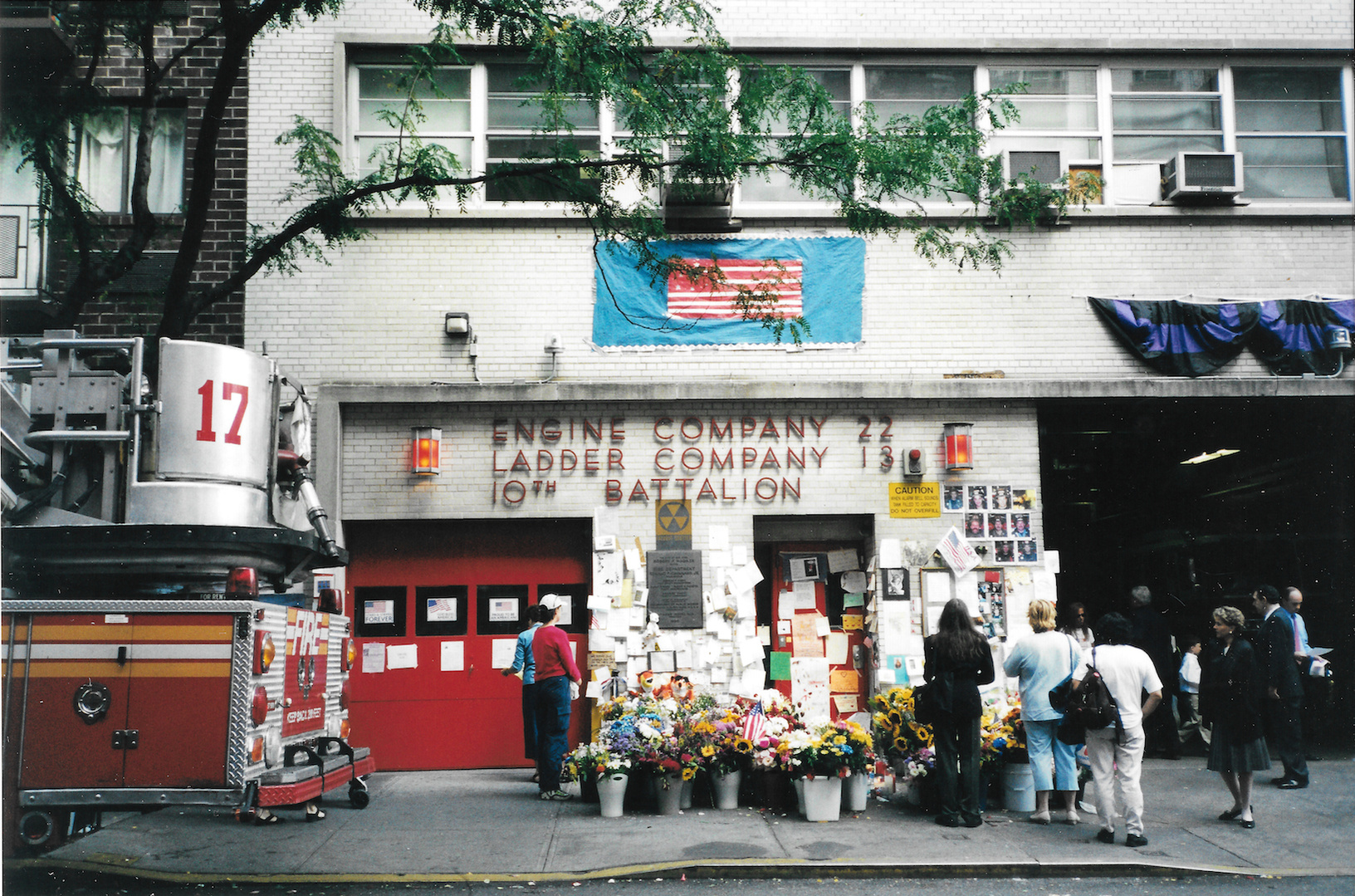 < FDNY Engine Co. 22, Ladder Co. 13. 85th St.
< Liberty St., looking north
< In front of the South Tower, looking west.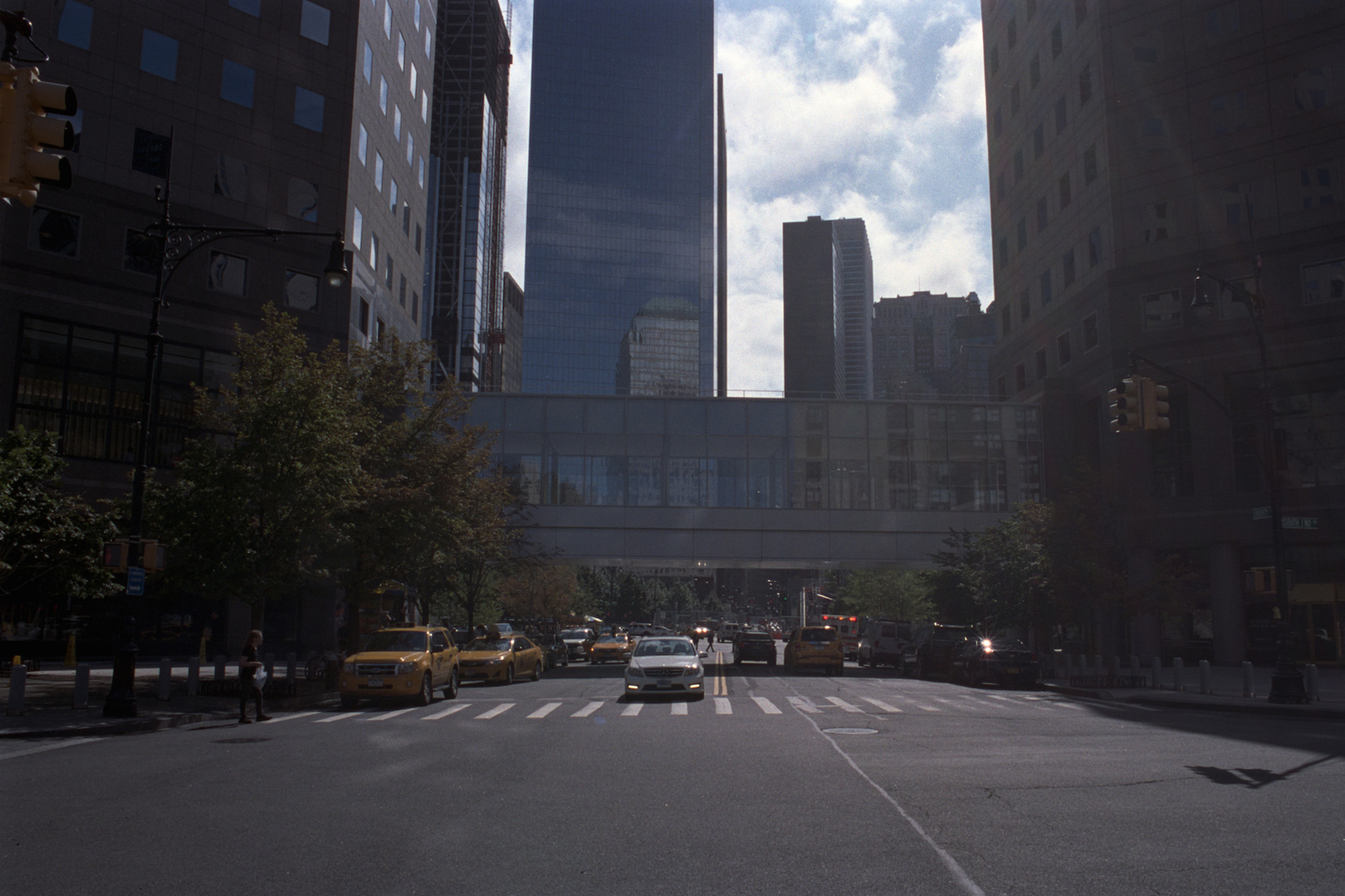 < Battery Park City, looking east